Looking back, I realise the way I grew up has a lot to do with the choices and decisions that I have made in my life. Needless to say, my becoming a homeopathic practitioner as well.
Nature has always inspired me. I always wanted to treat people. I have always felt a sense of greater happiness and inner peace every time I was surrounded by nature. This is why i say i grew up with nature. Now, looking back those experiences seem so much an invaluable part of what I am.
Say for example:-
I do not know how this came about. I did not use much soap growing up but instead loved to use a mix of turmeric powder and green gram flour. This could be mixed in a little fresh cream obtained after milk has been left boiling for sometime or plain water. Any skin eruption or itch and my father would instruct me to apply turmeric paste all over my body before having a shower. I remember the look on my mother's face. She clearly didn't look happy as it was not never easy to wash off the stain from the white cotton shimmy/slip I used to wear. This turmeric powder was a milder version of that used in cooking. It was also a common practice in people's homes to grind the dried roots of turmeric to prepare the powder for the face.
My aunt and her unconditional love:-
My father's eldest sister, my favourite aunt stayed only a couple of hours away from our place. Whenever I visited her, she would grind a paste of shikakai (Acacia concinna) in the traditional grinding stone. All the girls in the household washed our hair with the paste. We used soap nuts as well.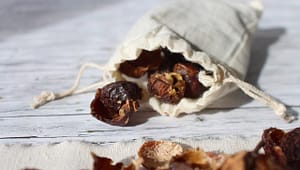 There was also the tradition of applying freshly prepared henna on our hands and legs especially before the festival Diwali. The red colour would last for months and the smell lingered too..
Summer holidays:-
Those were spent at my mother's native in Palakkad, Kerala, by the side of a canal and surrounded by lakes. The traditional home was full of greenery, coconuts, papaya and what not. How can I forget the yummy mangoes, jackfruit, the wind blowing from the peepal (Banyan) tree, the strong fragrance of the gardenia flowers? The summer holidays of my early childhood days are those that are so fresh in my mind. I remember my grandparents kept cows and we could drink fresh milk. We also had rice come from our own fields. The rice with stripes of the red bran on it was the tastiest of all.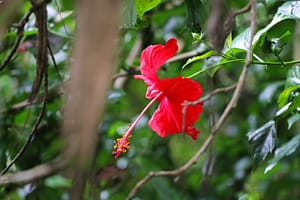 There were families who had perhaps always worked on these fields and were part of family events too.
I remember applying oil to my hair and body and washing my hair with the slimy water that I used to prepare with Shoeflower (Hibiscus) buds and leaves. It was good to play and have a bath too, sometimes by the side of the family well.
Happy & Grateful:-
These memories of my childhood days are so special and have always been close to my heart and soul. I feel so very happy & grateful..