These are some foods that I have personally found helpful during a healing process
needing more protein. The recipes are simple, time-saving and quite easy to prepare.
SATHU MAAVU
One of my top favourites is Sathu maavu (the traditional South-Indian health mix)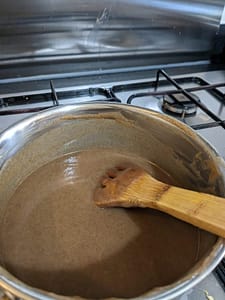 .
Most families in Tamil Nadu (a southern state of India) where i grew up, made the powder at home with a variety of cereals, pulses and nuts. Some sprouted the grains, dried them under the sun and then powdered them.
My mother made the powder at home and it would be prepared as a quick breakfast option with milk and some jaggery (an excellent source of iron).
However, this time, i tried to make some changes and it turned out to be amazing. I used Mama's protein mix, date syrup and coconut milk to make the perfect healing, health drink.
For those interested, I have found a similar product here.