He was called the lion of Homeopathy. He left us for his heavenly abode, on the 17th of December, 2020.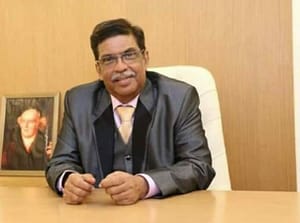 Dr.Prafull Vijayakar is the founder of Predictive Homeopathy. His teaching of diseases and the meaning of the diseased person gave me a totally different understanding. He very often said, the body speaks the language of the mind.
My perspective of homeopathy, case-taking and analysis has evolved several folds after I started learning with Dr.Vijayakar through his lectures and courses. I feel privileged to have done the SCPH course online with him. One of his famous lines goes like this, "The scope of homeopathy is the Homeopath himself".
I have no words to thank him. May his divine soul RIP. Dr.Prafull Vijayakar, "you will be missed forever".
Gratitude to you for being a good mentor and guide, for the inspiration that you have been, for the confidence that you have shown in homeopathy, for the success that you have achieved in all the so-called incurable cases.. the list goes one.
"Non inutilis vixi"